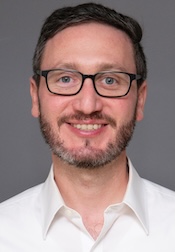 about

Sivan Cotel is a strategic executive and board leader with 15+ years of experience, including nine years launching new startups and seven years managing profit/nonprofit governing boards to drive business performance and client service excellence. He is the Principal of SC Strategy & Consulting, where he focuses on growth strategy, fractional CFO services, and other management consulting projects.

A Wall Street and startup veteran focused on growing early-stage companies into businesses, he was the Co-Founder and former Director of Operations of Stonecutter Spirits, which was successfully acquired at the end of 2020. The Vermont producer of gin and whiskey was founded in 2013, and won top industry awards after launching its Single Barrel Gin in 2015 and Heritage Cask Whiskey in 2016 to rave reviews. Both products won the prestigious Good Food Award.

Before launching Stonecutter Spirits, Sivan was previously the Chief Operating Officer and Chief Financial Officer of WhistlePig Whiskey, producer of one of the highest-rated rye whiskies ever. With experience building and developing ideas from concept to fruition, he also continues as an independent business consultant and enjoys helping growing companies develop their operational and business planning.

Sivan currently serves on the following boards:
Sivan spent the first part of his career in financial services at Bear Stearns, J.P.Morgan Chase, and Bank of America Merrill Lynch. Before working in finance, he graduated with honors from Wesleyan University with a Bachelor's degree double-majoring in Psychology and Music and a Master's degree in Psychology. Sivan currently lives in Vergennes, Vermont, where he serves as the elected City Auditor.
SELECTED OP-EDS &AMP PUBLICATIONS // click here