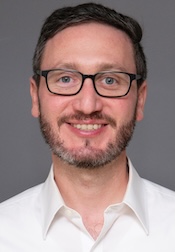 email
[first name] [a] sivancotel_._com


about
Sivan Cotel is the Co-Founder and Director of Operations for Stonecutter Spirits. Obsessed with aging methods, Stonecutter Spirits ages gin and whiskey in Middlebury, Vermont. Stonecutter's Single Barrel Gin was released in summer 2015 and won Double Gold and Best in Category at the 2016 San Francisco World Spirits Competition. This success was followed with the release of Stonecutter's Heritage Cask Whiskey in summer 2016 to rave reviews and a Gold medal at the New York World Wine and Spirits Competition!

A craft spirits veteran focused on growing startups into businesses, Sivan was previously the Chief Operating Officer and Chief Financial Officer of WhistlePig Whiskey, producer of one of the highest-rated rye whiskies ever. With experience building and developing ideas from concept to fruition, Sivan also continues as an independent business consultant and enjoys helping startups develop their operational and business planning. Separately, he is the Chairman of the Board of Directors of Porter Medical Center, a non-profit hospital and health care system in Middlebury, Vermont.

Sivan spent the first part of his career in financial services at Bear Stearns, J.P.Morgan, and Bank of America Merrill Lynch, after graduating with honors from Wesleyan University with a Bachelor's degree double-majoring in Psychology and Music and a Master's degree in Psychology. He currently lives in Vermont, and continues to play music in his spare time.
SELECTED PSYCHOLOGY PUBLICATIONS &AMP MUSIC RECORDINGS // click here